Theoretically, you can (and some do) just put your pedals on the floor of your room, but then you have to arrange them again and again if you decide to move your location. Pedal boards are not only for organizing your pedals, but make your effects transportable without losing your layout.
Here are some innovative ways musicians have made their own boards and some links to threads where they have shared their step by step process.
The suitcase pedalboard: So this takes road travel literally.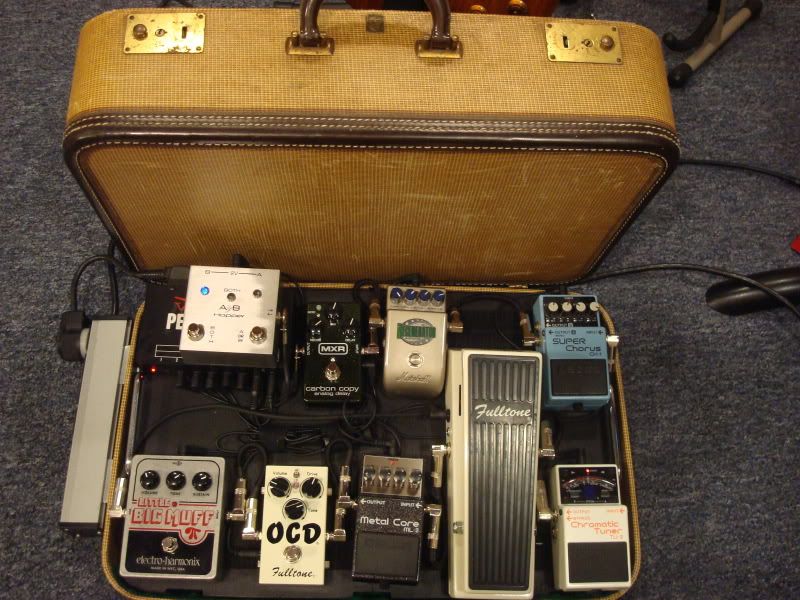 Martin Keimig (Kansasblues), mylespaul.com/forums
A great chronological step by step pedal board project called, My Do-It-Yourself IKEA Pedalboard Build Thread shows the build from start to finish. Good read.

Armchair Bronco, tdpri.com
A real IKEA pedal board: Fits 4 pedals
Another step by step using plywood and aluminum frame by LeeSympathetic on thegearpage.net
License Plate Pedalboard:

By DoodlySquat, telecaster.com